Free shipping on all orders
Get your glucose testing supplies sent to your home for free for a limited time.
SHOP NOW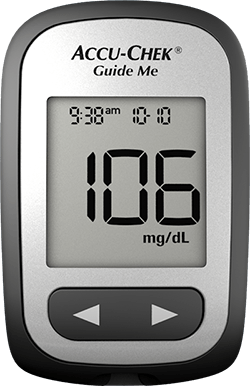 Ship your strips
for free
Subscribe and get Accu-Chek Guide test strips and a free Accu-Chek Guide Me meter sent straight to your door.
Subscribe Now
Make the switch from Accu-Chek Compact Plus to Accu-Chek Guide Me
Upgrade to the Accu-Chek Guide Me meter with the spill-resistant SmartPack® vial—FREE!
Upgrade Today
Diabetes therapy
just a tap away
The mySugr app is always by your side and is constantly working to make your life with diabetes easier.
Learn More
Other products to explore: