Ship your supplies for free
To support you during the COVID-19 pandemic, we are offering free shipping on all orders on Accu-Chek.com.
SHOP NOW
Get mySugr Pro
for Free
Need to connect with your physician remotely?
The mySugr Pro app is here to help.
Get unlimited access when you pair your Accu-Chek meter or get it free for six months with any other meter by redeeming code 2020-2020-2020 through the link below.1
Learn More
Redeem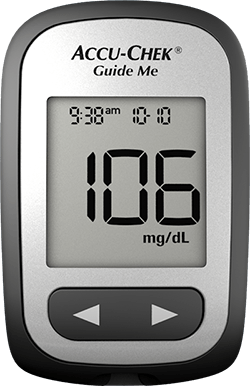 Test strips delivered to your door
Subscribe and get Accu-Chek Guide test strips and a free Accu-Chek Guide Me meter shipped to your home for free.
Subscribe Now
Get exclusive savings on lancing products
Bundle a new lancing device with your lancets for savings you can only get online.
BUNDLE UP
Other products to explore:
1 Code can only be redeemed one time per user until September 30, 2020. Code will enable mySugr pro version for 185 days. Void where prohibited by law.