Low blood sugar (hypoglycemia) symptoms and treatment
Low blood sugar (hypoglycemia) symptoms and treatment
Be aware of how to recognize and treat low blood sugar (hypoglycemia). Know how to spot the symptoms early with this helpful infographic you can download and share.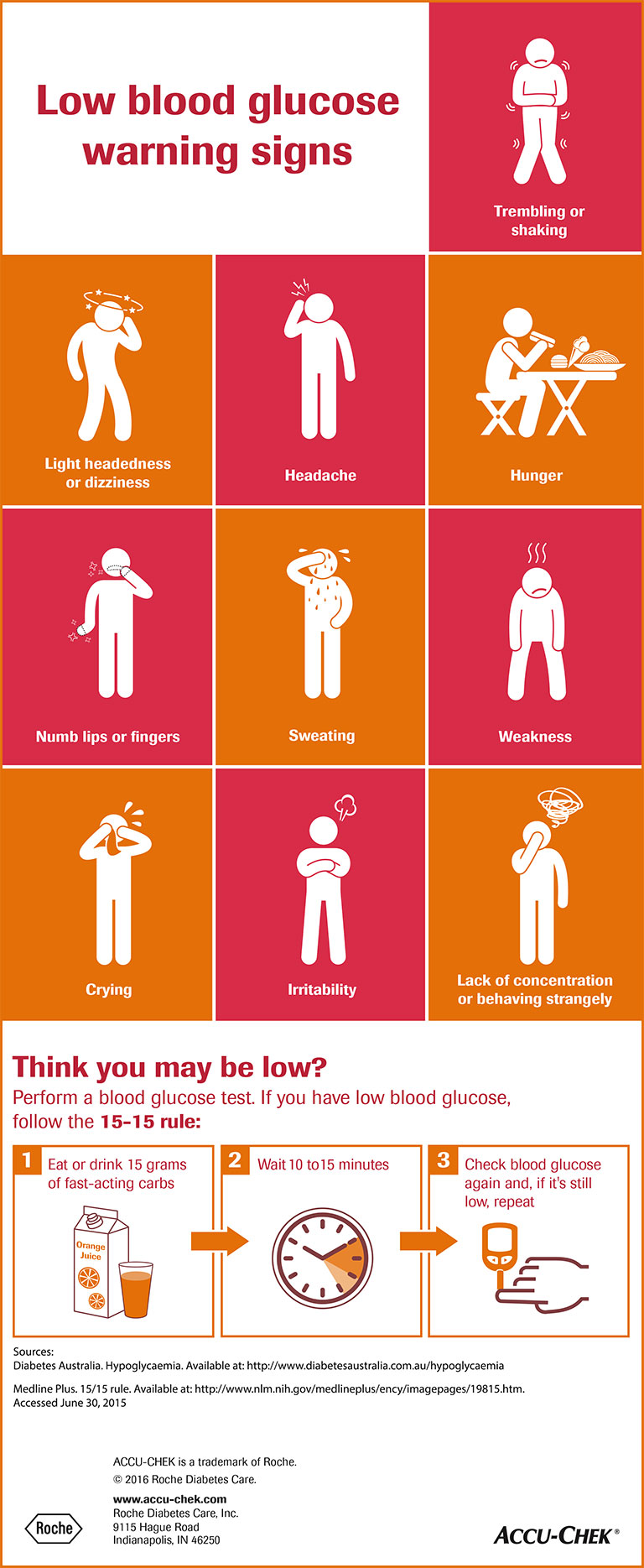 Want more content like this?

Sign up for the Accu-Chek Update email newsletter.
Low blood glucose warning signs
Trembling or shaking
Light headedness or dizziness
Headache
Hunger
Numb lips or fingers
Sweating
Weakness
Crying
Irritability
Lack of concentration or behaving strangely
Think you may be low?
Perform a blood glucose test. If you have low blood glucose, follow the 15-15 rule:
Eat or drink 15 grams of fast-acting carbs
Wait 10 to 15 minutes
Check blood glucose and, if it's still low, repeat
Diabetes Australia. Hypoglycaemia. Available at: www.diabetesaustralia.com.au/hypoglycaemeia. Accessed June 30, 2015.
Medline Plus. 15/15 rule. Available at: www.nlm.nih.gov/medlineplus/ency/imagepages/19815.htm. Accessed June 30, 2015.