Real person. Real savings. Paul's experience with the Accu-Chek® Guide SimplePay program.*
Real person. Real savings. Paul's experience with the Accu-Chek® Guide SimplePay program.*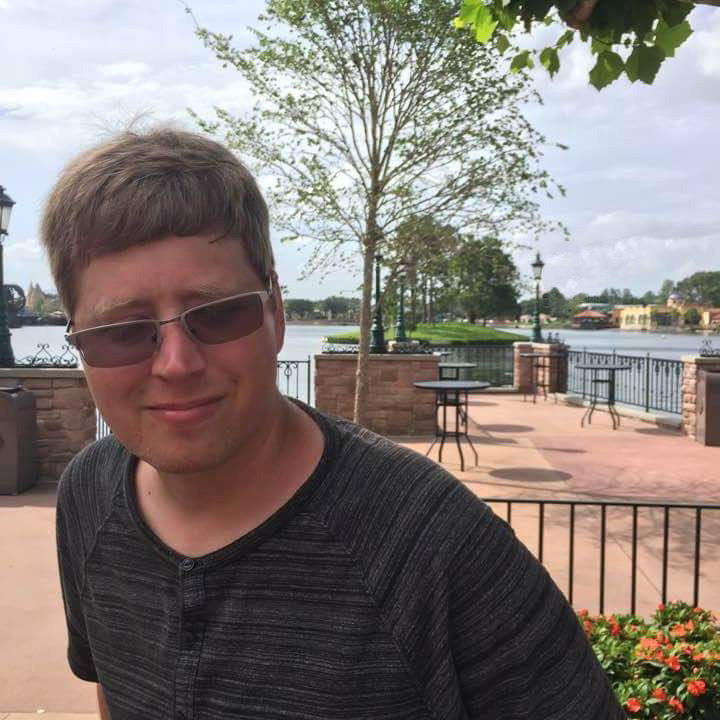 Tired of his flexible spending account (FSA) running out by mid-year due to copays, Paul A gave the Accu-Chek Guide SimplePay program a try. We asked him to chat with us about his experience. It's important to note that, as with all Accu-Chek Update interviews, Paul is a real person with diabetes—not a spokesperson—who is simply sharing his story without any payment or additional incentive.
Tell us a little about yourself, Paul. How do you spend your days? 
I'm a broadcast monitoring engineer, so I support large satellite television networks—the feeds, dishes and everything along the line. I also contribute to the Nightscout project, which is an open-source, community-based solution that allows people to remotely monitor continuous glucose monitor (CGM) and insulin pump data via the cloud.
So you use CGM and a pump? Tell us about your treatment since you've been diagnosed with diabetes.
I started those at the same time, about 5 years ago. Before that, I was on multiple daily injections. I was diagnosed in 2013 with two autoimmune diseases—first I found out I had Addison's disease after some routine blood work. About a month later, I was thirsty all the time, I was losing weight and cramping. That's when I was diagnosed with type 1 diabetes.
In addition to CGM, you use the Accu-Chek Guide meter. How did you get started with that?
I still check with my meter 5 or 6 times some days—especially the first couple of days with a new CGM sensor. I was online looking for a more accurate meter, and I came across the Accu-Chek Guide. I usually do a fingerstick test before each meal, and that way, I can confirm that my CGM is playing nice. 
What got you interested in the Accu-Chek Guide SimplePay program?
I found out about it on the Guide website and filled out the form. It stood out because I liked the option of being able to save it to my mobile wallet. My copays are usually in the hundreds of dollars, so the savings really appealed to me. I'm always trying to control my out-of-pocket costs, and stretch my FSA as far as I can.
So, what are you going to do with your savings?
Right now, I'm planning a trip to Orlando. My siblings and I have been going to the Epcot food and wine festival for the past three or four years together, so we go down there, enjoy the concerts and eat our way through all the different countries.
Need diabetes management supplies?

Get strips, lancets, and more directly from Accu-Chek.
* THE ACCU-CHEK SIMPLEPAY PROGRAM IS NOT INSURANCE; IT IS A CASH DISCOUNT PROGRAM AND CANNOT BE COMBINED WITH ANY FORM OF HEALTH INSURANCE. Those insured by any government healthcare program, such as Medicare, Medicaid, the military or VA, are NOT eligible for this offer. Insurers may offer a lower cost option. 30- or 90-day Accu-Chek Guide test strip prescription required. Limit 12 vials per refill. Refills cannot be dispensed before 75% of previous days' supply have elapsed. Program may be changed or discontinued at any time. Discount varies based on quantity of test strips purchased. See card for details.
ACCU-CHEK, ACCU-CHEK GUIDE and ACCU-CHEK GUIDE SIMPLEPAY are trademarks of Roche.